www.acousticlighting.co.uk division of Ronfell Group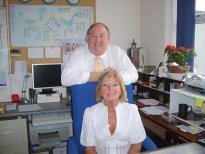 www.acousticlighting.co.uk is a division of the Ronfell Group.
We created this website to demonstrate a cost effective method of dynamic control of fluorescent lighting for energy saving.
Acoustic control in combination with PIR control allows maximum security together with energy saving of power associated with
fluorescent lighting using high frequency ballasts and a revolutionary LED fluorescents. Full control is achieved as well as
soft dim and 25% reduction in light output to allow quiescent lighting standards to be achieved.
In order to improve accessability to all our customers www.acousticlighting.co.uk will promote buying
online at a later stage and will include technical data on each product giving you the chance to
learn more about the world of acoustic control, passive infarred detection and led lighting
Please contact me or my department heads who are:-
John – Technical Manager.
Tel: +44(0)1257 795186
Email: email
Website: www.acousticlighting.co.uk
Company
www.acousticlighting.co.uk is a Division of Ronfell Group.
Other Associated Companies
Ronfell Group – Corporate Company with head quarters in England.
Ronfell Natolamps.com – Responsible for all Military and M.o.D Lighting.
Ronfell Lighting – For all types of lamps, lighting, luminaires and asscociated Equipment.
Ronfell Rubber amp; Plastics – For all types of rubber and plastic products.
Ronfell Components – Electrical and electronic components and parts.
Ronfell Engineering – Design and development of products for world wide customers.
Ronfell.Net – Design, development and installation of websites for companies in the UK and Europe.
Registered
In England & Wales
Products/Services
To supply all types of … for world markets.
Capabilities
Full service capability for manufacturing textiles for public, military and commercial applications.
The company can provide a full customer design and development capability with precision
assembly process for all types of garments.
Plant & Facilities
5,000 sq ft available.
Inspect/Test Facilities
Quality Control ISO9001.
Quality Approvals
Ministry of Defence Approved Contractor:
DCA ISIS/NAMSA CAGE CODE U9881
DUNS:39-762-6458
Various companies manufacture products to BS EN ISO 9001.
Geographical Markets
Primarily Europe but also world-wide.
Principle Customers
Military, KIT Equipment for Police, Security Services, Electrical, electronic components
and lighting distributors, heavy equipment manufacturers,
medical establishments, mail order companies, supermarkets,
retail outlets, food and confectionary producers, high street shops.
Investors/Joint venture
Innovative and technically impossible projects undertaken.
Overseas joint venture options always considered for business opportunities.
Investors who require good returns on capital should consider approaching John.
For investments, ventures and business opportunities please see our
Business Opportunities page.
Markets We Serve
Military Industry.
Protective Garments, Bulletproof Vests, Heating and Cooling for Military.
All industries where cooling and heating on garment form is required.
Military Lighting / Aerospace Products
Red dark adaptation lamps and lighting equipment for ship, submarines.
Approvals,DCA ISIS/NAMSA CAGE CODE U9881, DUNS:39-762-6458.
Aerospace classification silicone and rubber products for all applications.
see www.natolamps.com for details.