Acoustic Lighting and PIR Dynamic Control of Lighting.
Ronfell Group in cooperation with Extronic Sweden presents:
Energy Saving – Acoustic Lighting and PIR Dynamic Lighting Control Movie – [23.13 mins]
Energy Saving – Lighting Control by reducing CO2 Emmission Movie – [01.45 mins]
Intruder- Fire – Personal & Security Alarm Systems Movie – [04.06 mins]
Anywhere in the world, Ronfell's products and services allow architects, specifiers and lighting designers to achieve new heights in energy efficient detection technology in building design.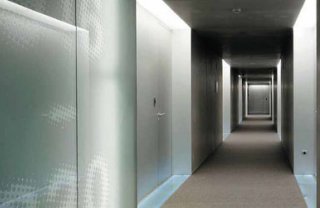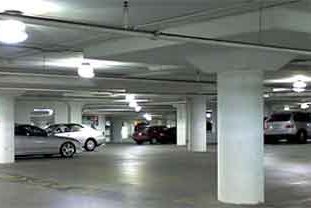 Acoustic/PIR Fire & Intruder Security Alarm Systems.
Passive Infrared Detector (PIR) and advanced Acoustic Presence Detectors (APD) allow positive dynamic lighting control reducing electrical costs by over 80 per cent in offices, factories, car parks and garages. Dynamically switching off or reducing (Soft Dim) the power to light fittings when no presence is detected also reduces maintenance costs and carbon emissions.
The acoustic detectors solve the problem in presence detection. This also became an important component in our dynamic lighting concept for premises that have frequent brief visits, such as stairways, garages, corridors, storage areas, changing rooms. This innovation can reduce energy wastage by 80–90 percent.
Energy efficiency is further improved by using LED Fluorescent lamps with a life of over 60,000 hours. Emergency back-up luminaires using led fluorescents have a 30-40 hours illumination.
See also: » Find out about Ronfell's range of lighting, silicone rubber and components products.